A few weeks ago I went to Malaysia. My longest holidays ever, first time in Asia.
At one point I didn't know if I would go to Singapore or to Endau-Rompin jungle. Singapore was easier for me (less adventurous) but I really wanted to have a taste of 2 nights in the jungle. At the end I went to the jungle.
In that jungle everyone knows that it's full of leeches. Full like… really full! You stand just a moment, watch the ground and you see them coming to you. I'm not joking.
I bought some leeches socks from Amazon. They are very good. When my guide stopped to remove his leeches from his feet, I stopped as well to remove the leeches from my socks. I stayed in the jungle for about 5 hours, no leech got me.
The socks are from a special material (not like normal socks, the leeches would probably go in) and they are worn on your socks and trousres. So you look funny: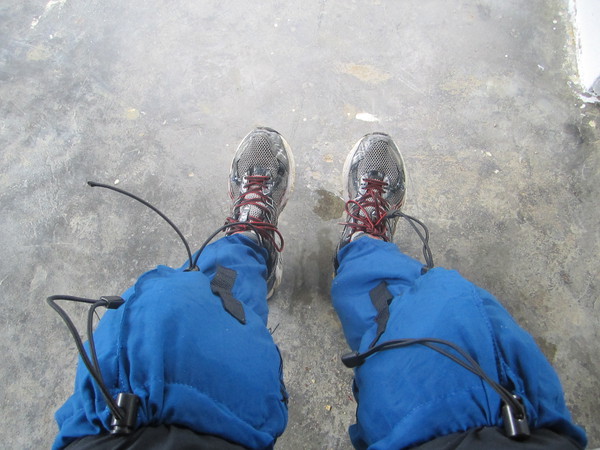 Instead of looking disgusting (in my opinion, for my standards, this is the guide's feet):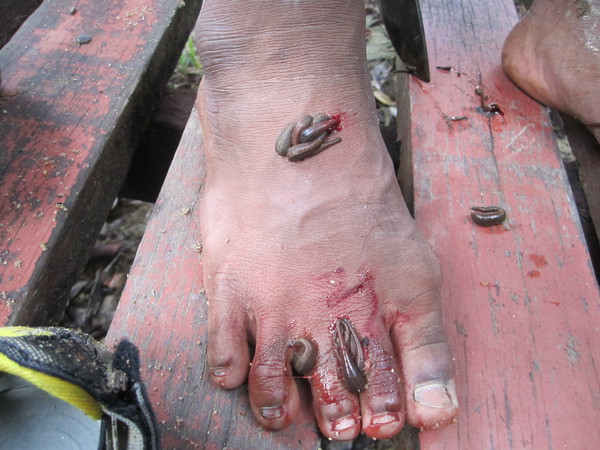 (by the way, to him it seems that it's nothing, like a normal fly. He also used a dirty knife to remove the leeches, not lemon, salt, or anything else like it says on the Internet).
Ah, leech experiment: get one on a table (picnic zone). The guide was far away. The leech was coming to me. I went to the other side of the table… and the leech was smelling me and coming to me. I repeated many times, to the different sides of the table, and the leech always followed me.