As I said before, I went to Malaysia. Beside going to the Endau-Rompin jungle I also went, of course, to the Petronas Tower (Kuala Lumpur).
The procedure to get tickets in the Petronas Tower is to go there in the morning and buy tickets for the same day. They only sell tickets for the same day, and Internet mentions that it's sold out in the morning, so you need to arrive early.
One month before going to the Petronas Tower I had a bad experience trying to visit Leonardo da Vinci exhibition in London. So this time I wanted to be sure that I would get the tickets. On the Internet they always say "it's important to go there early" or "7:30 should be enough, but who knows". There is one advantage of going early: you can choose what time you want to visit it. Maybe you buy the ticket at 10 but the only available slot is at 17:00, so you would not have lot of freedom in that day in Kuala Lumpur.
Well, knowing that… I woke up at… 5:15? I arrived at my metro station at 5:40. Oops, first surprise: the metro opens at 6. I waited for 20 minutes and I got the metro to the KLCC station.
Obviously, the metro was quite empty: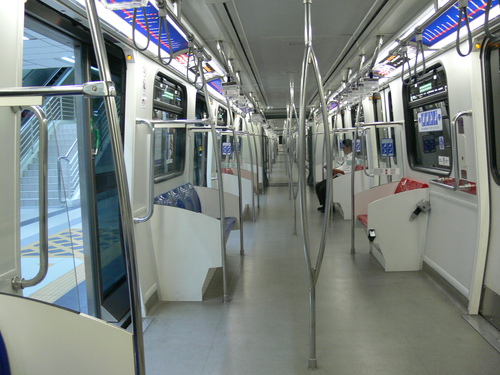 I got a bit lost there (even though I did some prior research the day before). Finally I found the queue, for which one I was the number 11: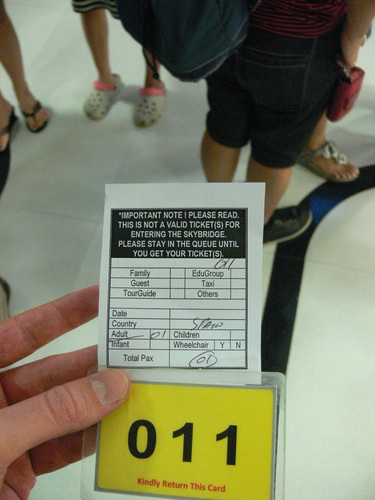 Important note: I joined the queue at 6:15. I had the number 11. That was way too early, at least that day.
Good luck choosing a later time!
After some more waiting, since they start selling tickets at 8:30 I think, I got the proper ticket: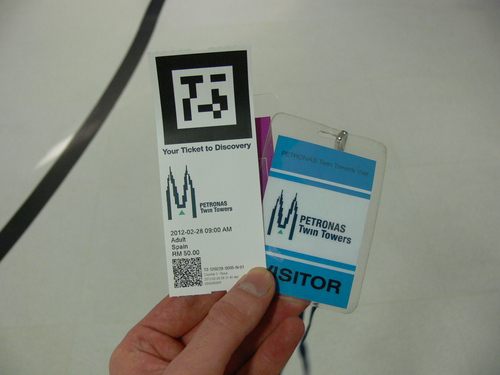 Good time to have breakfast and then go to the top at 9:30!
Behind me in that queue I had three locals that I'm sure that they were buying tickets to resell afterwards. If you search on the Internet you can find some webpages where you can pay by Paypal and they will bring you the tickets to your hotel.
In the Petronas Tower you go to the bridge and stay there for about 15 min. Then you can go to the top of one of the towers. Some webpage mentions that you would only go to the bridge.
Photo where you can see the KL Tower, where I went some days later: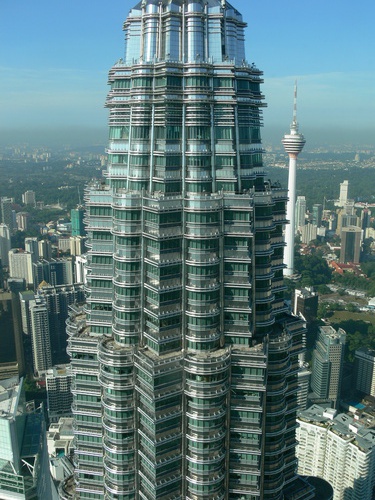 And a photo from the bottom of the Petronas Tower: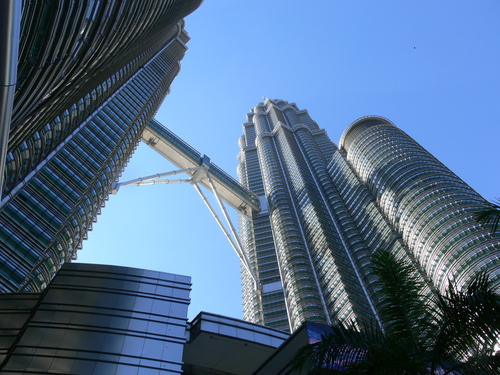 Some data from Wikipedia: 88 floors, 375 meters high! I've seen some hills in England lower than 375 meters.